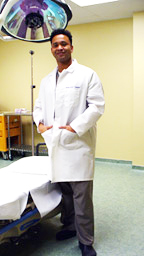 Williams Surgery Center, Inc., opened in Fall of 2009.  It is licensed and reviewed by the State of Tennessee as an Ambulatory Surgical Treatment Center ("ASTC") specific to Podiatry.  The Center is also accredited through the Accreditation Association for Ambulatory Health Care, Inc. ("AAAHC").
Williams Surgery Center provides an option to many patients who choose a simpler, more convenient setting for outpatient foot surgery.
Call our office to inquire about outpatient surgery scheduling, insurance and payment options, and convenient hours.