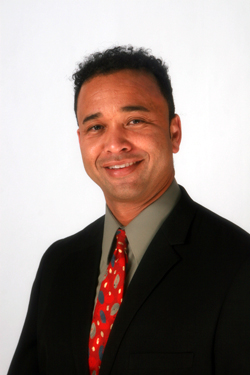 Dr. Melvin Williams, DPM a podiatrist specializing in the care of the foot and ankle, has been practicing for over 16 years. He is a 1990 graduate of Scholl College of Podiatric Medicine in Chicago, Illinois and finished his surgical residency training at the Veterans Administration Regional Medical Center in Albuquerque, New Mexico.
Dr. Williams is Board Certified by the American Board of Podiatric Surgery and the American College of Foot and Ankle Surgeons.
He maintains consulting and surgical privileges at three area hospitals: Saint Thomas Rutherford Hospital, Stones River Hospital, and Cookeville Regional Medical Center. Dr. Williams also acts as Team Podiatrist for athletes at Middle Tennessee State University.
Residing in Murfreesboro, Tennessee for over 12 years with his family, Dr. Williams is an avid marathon runner, sports and travel enthusiast.